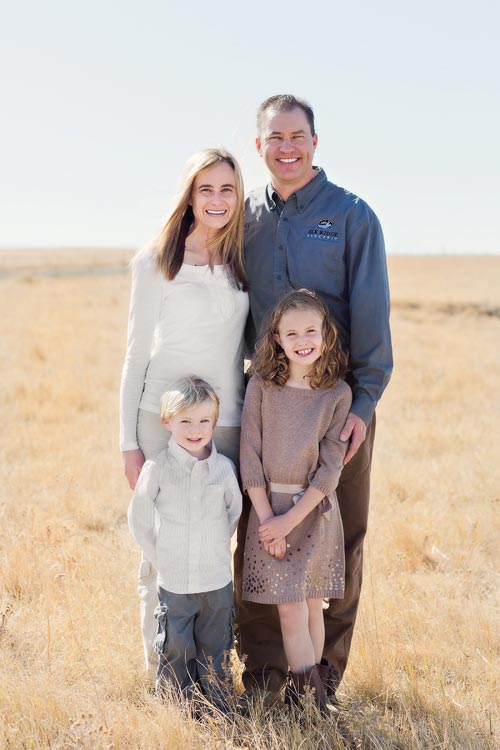 I have been an electrician in the industry for 11 years. I am a proud husband and the father of 2 amazing kids. I have a special connection with seniors. Growing up my grandmother was a big part of my life. I was very close to her and we spent a lot of time together. I remember watching her struggle to live on a fixed income, not having a lot of extra money for things that went wrong in her home. These things would often just go unfixed. I feel in great part due to her influence in my life, I am committed to helping seniors.
The military played a large roll in my draw to entrepreneurship. I was thrust into a leadership position very early on in the military and had the privilege of being able to make decisions for myself and others. These decisions had obvious consequences on our work environment. Often as an employee I struggled to see a connection between myself and what happens in a company. Now, like then, I am thrusting myself into a leadership position – my own business. For better or worse, the decisions I make will have a direct impact on my future and the future of my business.
I also began this business to fill what I see as a gap in quality electrical services that are provided in the construction industry. For years I have been going into peoples homes as an electrician and asking them questions about what they expect from an electrical professional. The most common answers have been "to fix the problem", "someone who will call me back", "show up on time", "stick to the price you quoted me". The underlying theme was often that they wanted someone to do what they say and say what they mean. My professional goal is to offer the best electrical support with unmatched customer service.
---
Focus On Service
Elk Ridge Electric is an electrical contracting business located in Billings, Montana. At Elk Ridge Electric our business focus is twofold: service and seniors. Our service is dependent on good communication with our customers as a result of careful listening. We work hard to listen well to our customers' problems and needs. Then, we work carefully to solve the problem or guide them to make good lighting decisions and install these lighting systems with extreme attention to detail. Maintaining our word when it comes to the time frame and cost of the project is also of utmost importance at Elk Ridge Electric.
Although Elk Ridge Electric is based in Billings, we are also available to provide electrician services in the Red Lodge, Roberts, and Joliet areas. If you live in those areas, please feel free to call at 406-697-0104, or request service via our online form here.
Focus On Seniors
Seniors are also a focus at Elk Ridge Electric. As early as the age of 40 our vision begins to decline. There are specific lighting needs for older eyes. Too little lighting or the wrong kind of lighting in these homes can increase the risk of falls and injuries. At Elk Ridge Electric, we are educated and experienced in evaluating for appropriate lighting as well as installing these lighting systems. We are knowledgeable in the lighting options available and also creative in solving unique lighting problems. If you would like a lighting evaluation for yourself or your family member, please select the lighting evaluation request and fill in your information. This lighting evaluation will create recommendations that can be done by the home owner as well as possible recommendations that will need to be done by a licensed professional.
---
Giving Back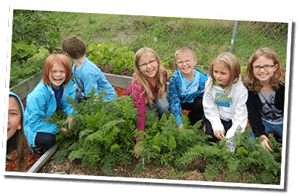 One of our favorite local charities is the Blue Creek School Garden. School gardens give children an opportunity to connect with nature and learn about and try fresh fruits and vegetables. This exposure hopefully encourages them to live healthier more active lives. To find a school or community garden near you here in the Billings area, please contact Chrissy Morico at cmorico1128@gmail.com
---

The Habitat for Humanity ReStore in Billings is another local charity we enjoy supporting. The ReStore accepts gently used furniture, home accessories, building materials, and appliances – it's a great way for someone to be able to reuse the products we are replacing. The proceeds the ReStore receives from donated materials goes to help build homes and communities here and all over the globe. To donate to the ReStore here in Billings, you can find them at 1716 1st Ave North, call them at (406) 652-0960, or check out their website here.